We have custom fabricated a large volume of varied projects in the past, this experience is combined with a lot of imagination and a "can do" attitude about any project no matter how elaborate and extensive it is in complexity and scale.

This experience is drawn back to the heyday of when the espresso cart first hit the scene in Seattle, where we were formally residing at the time and continues to exceed all expectations to this day.

We also cater to those that want to do it themselves, offering support and equipment custom tailored to their application. There is no reason to be completely on your own building your dream cafe, cart, drive thru or mobile concession, we have been there, done that, and are happy to share our expertise.

All in all, the food service industry, and what we cater to within it is still pretty much limitless, we strive to keep an open mind and are constantly testing and researching elements in order to push the boundaries in all areas of it forward.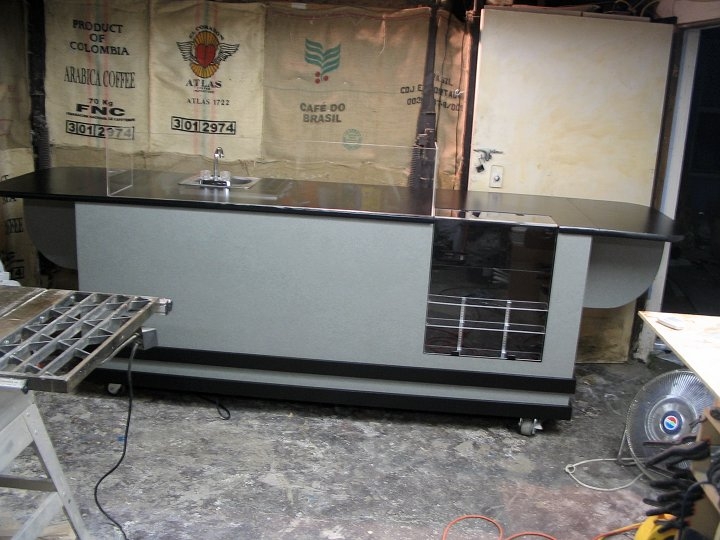 Display Food Service Espresso cart
Mspec Food Service and Espresso Cart

We have been around long enough to know what works and what doesn't and our approach reflects this. If you are wanting to start an operation that has true style and can perform consistently well, then Espresso Outfitters will help to make that happen.

We ship nation wide, our shipping and crating procedures assure everything to be at the same level of quality from our door to yours.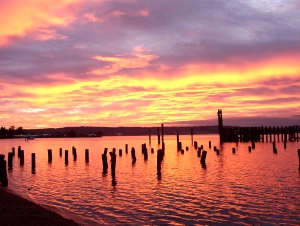 What's New!!!
May 2013,
We have made great strides forward in recent years, and have added much to our current lines, and what our company has to offer. Construction differs, but the design remains the same in all cases. We want our clients to know that they are not limited in this area.
Adding a whole new line of food service construction:
Drawing back to the earlier days, we are again going to be offering mobile conversions and drive through's to the public. We can convert your van, trailer, or what have you on wheels, to be a mobile food service station. We have converted many units in the past and they all came out phenomenal. Being able to cater on location, and bring your kitchen with you opens up many different venues that normally would not be accessible.
Drive through's have their own unique function, being able to offer high quality espresso and food in a small package, strategically placed with more amentities, it's no wonder they have been the trend in so many areas. Our standards are unsurpassed and being versatile in construction, allowing for maximum personalization, will make each one we create something that will distinctively say it's exclusively your own.
Our Latest Concept Cart
We are proud to introduce our latest line of concept carts, these units have pushed the boundries of modern design sophistication to a new level.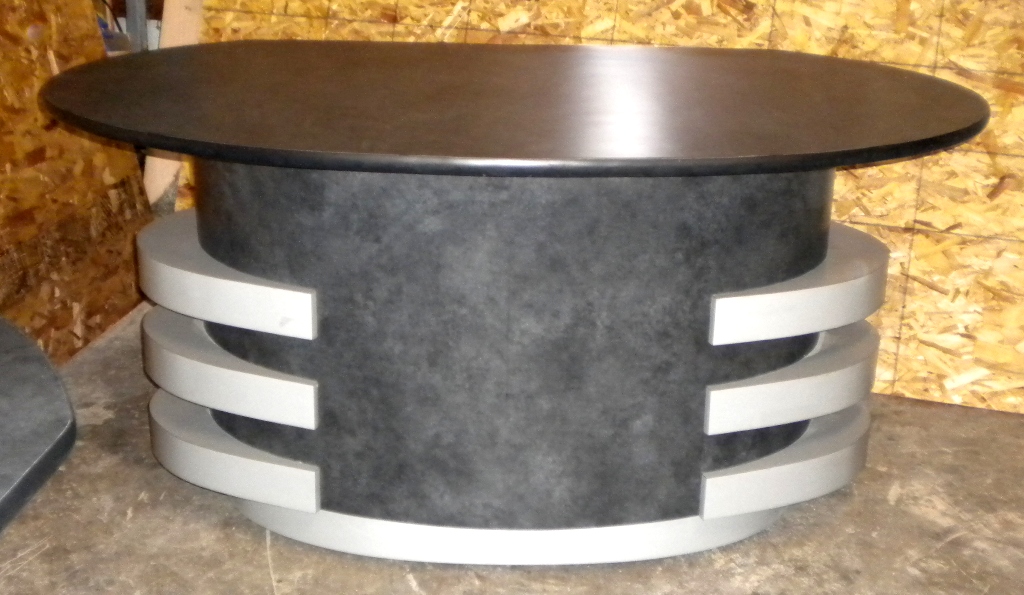 Click HERE for more information and photo's of this line.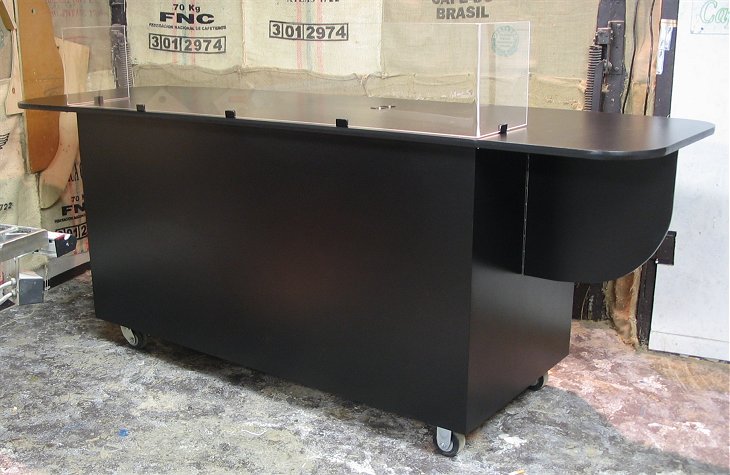 Base Espresso cart with extensions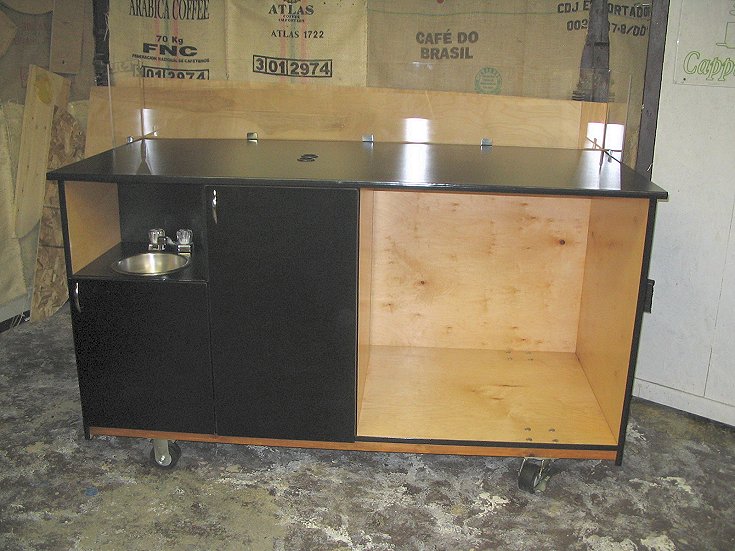 Base Espresso cart
Our base espresso cart lines are a great platform for those on a budget yet still desire quality new construction, they are a highly competitive alternative to buying used.